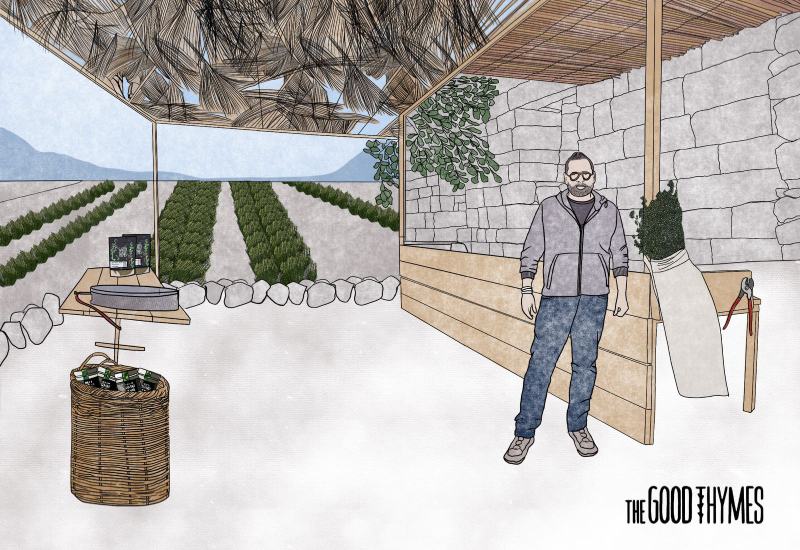 The Good Thymes is ZAATAR wonderland! In 2017, Fady Aziz, founder of The Good Thymes, started his business as a hobby project. Designer by day, Fady turned his hobby into a full time job. His passion for nature and distinctive savor of Lebanese thyme led him to his birthplace in the countryside of Southern Lebanon where he started his agriculture venture in Kfar-Houné and its surroundings.
With "Ahlan", the zaatar farm has become a place where people experience the wild herb beyond its savory potential. From a wide range of high-quality dry mixes, sea salts to drinkable infusions and more, customers can discover the products of the Good Thymes around a table in the restaurant, enjoy a day handpicking zaatar from the fields and learn the process of zaatar making, or buy the Good Thymes products directly from the farm's shop.
Moreover, 9 vulnerable youth will be hired to be part of this project.